U.S. Navy Hires Proxy Personnel to Provide Administrative Staffing Services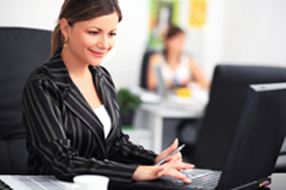 Proxy Personnel was awarded a multiple of contracts by the U.S. Navy to provide administrative assistant personnel to their Office of Financial Management (FMO) at the Washington Navy Yard and Arlington, VA locations. Since these contracts are administrative in scope, Office Proxy will handle the recruiting, staffing, and management of these contracts.
Office Proxy will provide all necessary manpower to assist with the Transportation Incentive Program (TIP). Proxy's contract employees will process TIP applications, prepare new enrollment files for the Department of Transportation, and provide document processing support among other tasks. These contracts are a couple of the many contracts that Proxy Personnel has with the Department of Defense in general and the U.S. Navy in particular. Proxy Personnel is pleased to have been awarded these contracts as this is a testimony of the quality of service for which Proxy Personnel is known. Proxy Personnel looks forward to continuing their business relationship with the U.S. Navy.