U.S. Army Hires Proxy Personnel to Provide Medical Librarian Services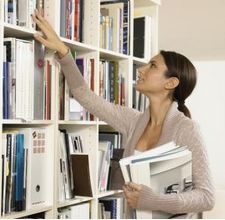 U.S. Army hires Proxy Personnel to provide library staff.
Proxy Personnel was awarded a contract to provide medical librarian services at Tripler Army Medical Center in Hawaii. Office Proxy, a division of Proxy Personnel, will oversee the recruiting, staffing, and management of this contract.
Our library staff will perform services that requires full professional knowledge of the theories, principles, and practices of librarianship to select, organize, access, manage and disseminate information associated with library user services.  The objective will be to provide library services to Tripler health care provider staff. All services will be provided in accordance with established standards, principles and ethics of the profession and applicable professional specialty organizations, Joint Commission on Accreditation of Healthcare Organizations (JCAHO) standards, applicable Department of Defense (DoD) and Army specific regulations, directives, and policies, and military treatment facilities (MTF) specific policies and procedures.