U.S. Army Hires Proxy Personnel to Provide Drug Testing Services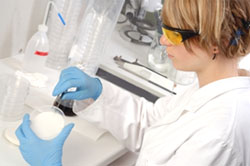 U.S. Army hires Proxy Personnel to provide technical staff.
Proxy Personnel was awarded a contract to provide Fort Leonard Wood, MO with drug testing technicians. Medical Proxy, a division of Proxy Personnel, will oversee the recruiting, staffing, and management of this contract.
The Army Substance Abuse Program (ASAP) is a specialized program designed for the prevention, identification and rehabilitation of alcohol and drug abuse problems among military, civilians, retirees and their dependents. One of the primary goals of the ASAP is to provide an organized method of identification of drug abusers. Objectives are accomplished through developing and providing urinalysis for the detection of illicit drugs among military and civilians. Our drug testing technicians will incorporate the Civilian Drug Testing Program under the Federal Drug Free Workplace Act. The ASAP is mandated by Army Regulation 600-85 and DoD Directive and Instructions. The drug testing program will be an integral part of the ASAP.