Kellogg, Brown, & Root Services Hires Proxy Personnel to Provide Medical Staffing Services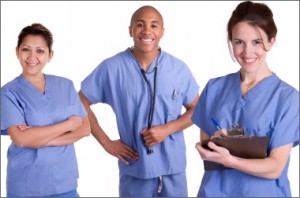 KBR hires Proxy Personnel to provide medical staffing.
Proxy Personnel was awarded a contract to provide a staff of approximately 50 Licensed Practical Nurses and Medical Assistants to assist KBR with their multi-billion dollar LOGCAP III contract in Houston, TX that was awarded by the U.S. Army.  Our medical staff will perform physical exams, EKG's, inoculations, blood pressure readings, chart reviews and filings. Medical Proxy, a division of Proxy Personnel, will oversee the recruiting, staffing, and management of this contact.
Established by the U.S. Army to fulfill the Department of Defense's global mission during contingency events, LOGCAP provides troops with additional capabilities to rapidly support and augment the logistical requirements of its deployed forces through the use of a civilian contractor. Over the last several years KBR has delivered engineering, logistics, and services support to U.S. Forces in the LOGCAP III area of operations. KBR provides the troops in Iraq, Afghanistan and elsewhere with meals, shelter and other vital services. Proxy Personnel is extremely proud to be a subcontractor in this effort.