Kansas City VA Medical Center Awards Contract to Proxy Personnel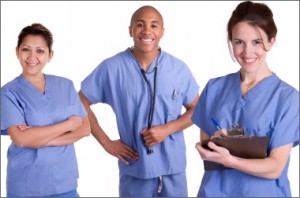 Proxy Personnel was awarded a 2 year contract to provide the Kansas City Veterans Affairs Medical Center with Sterile Processing Technician services. Since this contract is medical in scope, Medical Proxy will handle the recruiting, staffing, and management of this contract.
Specifically, Medical Proxy will provide the VA Medical Center with staff who are competent in:
1) The decontamination of reusable medical equipment.
2) Processing and sterilization of surgical and non-surgical grade instruments and equipment.
3) Retrieving dirty equipment throughout the medical center and replacing with clean equipment.
4) Using the following equipment: ultrasonic cleaner, automated washer/disinfector, heat sealer, and steam and gas plasma sterilizers.
While providing staff to the VA Medical Center, Medical Proxy will comply with Patient-Focused Functions in delivery of patient care. This includes Patient Rights and Organizational Ethics, Assessment of Patients, Care of Patients, Education and Continuum of Care.