Department of Transportation Hires Proxy Personnel to Assist with Data Entry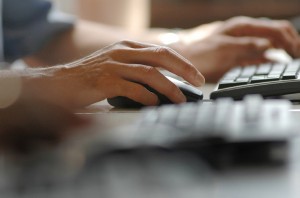 DOT hires Proxy Personnel to provide data entry staff.
Proxy Personnel was awarded a contract to provide the Department of Transportation with an assortment of data entry and administrative information processing support services relating to the Office of Civil Rights Programs in support of its program monitoring and program compliance requirements.. Office Proxy, a division of Proxy Personnel, will oversee the recruiting, staffing, and management of this contract.
The Federal Transit Administration (FTA) of the U.S. Department of
Transportation (DOT provides financial assistance to local transit agencies, regional transportation authorities, state departments of transportation, and metropolitan planning organizations that are responsible for coordinating.
The Office of Civil Rights program office mission includes ensuring non-discriminatory, equitable, accessible and safe public transportation for people with disabilities. FTA's Office of Civil Rights (TCR) oversees grant compliance with provisions through compliance reviews, which are conducted at TCR's discretion. It is TCR's responsibility to ensure compliance with DOT Regulations and policies.