Department of Navy Hires Proxy Personnel to Assist with Intellectual Property Law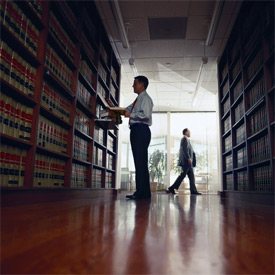 Navy awards Proxy Personnel a $700K contract.
Proxy Personnel was awarded a $700K contract to provide the Office of Naval Research with program management support. Legal Proxy, a division of Proxy Personnel, will oversee the management of this contract.
The Office of Naval Research (ONR) Office of Counsel is procuring program management support services from Proxy Personnel in the enterprise-wide responsibility related to acquiring rights in technology, including identifying and perfecting rights in technology, assistance in administering Department of the Navy (DON) licensing program, assisting in royalty distribution memoranda and processing royalty revenue, and managing contractual and contested matters, including litigation related to Intellectual Property (IP) rights in technology.
Support service to IP Counsel is required to assist in securing IP rights in technology and matters related to DON's enterprise-wide responsibilities and those specifically involving ONR. These responsibilities include prospectively conducting investigations to identify and perfect the IP rights of the DON in new or existing contracts; analyzing previous IP rights investigations both prior to litigation and during litigation in order to defend the DON against allegations of infringement of the IP rights of others ; and in the related aspects of general support during JP litigation. The general support during litigation related to IP rights may include assisting and interacting with the Department of Justice as required.