Department of Labor Hires Proxy Perssonnel to Assist with Staff Augmentation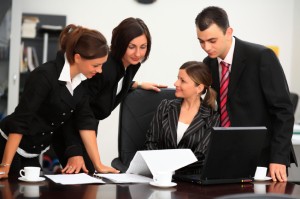 DOL hires Proxy Personnel to provide office staff.
The Department of Labor awarded Proxy Personnel a contract to provide the Mine Safety and Health Administration with administrative assistants in Beaver, WV. Office Proxy, a division of Proxy Personnel, will oversee the recruiting, staffing, and management of this contract.
The Mine Safety and Health Administration (MSHA) is an agency of the United States Department of Labor which administers the provisions of the Federal Mine Safety and Health Act of 1977 (Mine Act) to enforce compliance with mandatory safety and health standards as a means to eliminate fatal accidents, to reduce the frequency and severity of nonfatal accidents, to minimize health hazards, and to promote improved safety and health conditions in the nation's mines. MSHA carries out the mandates of the Mine Act at all mining and mineral processing operations in the United States, regardless of size, number of employees, commodity mined, or method of extraction. Currently, Joe Main is the Assistant Secretary of Labor for Mine Safety and Health, and the head of MSHA.